Those of you that had April 14th in
The Stale Gum Lawsuit Pool,
congratulations,
you are a winnah!
From Bloomberg...
Topps, which was taken private in 2007, claims in a lawsuit filed today in Manhattan federal court that Upper Deck's newest cards are using a design from Topps' 1971, 1975 and 1977 cards.
Umm, ya think?
To review: This is a 1971 Topps card.
And this is a 2009 Upper Deck "1971 OPC" card.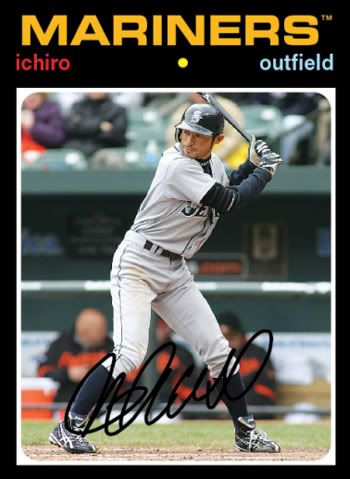 Seriously, who
didn't
see this coming?